Tumble Tots is coming to Tarvin! – Commencing Tuesday 7th September
Tumble Tots believes that every child should have the opportunity to experience the joys of growing up, the challenges of developing new skills and the satisfaction of success.
Every child that attends Tumble Tots is given a safe environment to do so whilst having fun and receiving a sticker of achievement at the end of every class.
Our progressive play programme is designed to develop your child's physical skills. Using bespoke colourful equipment, we focus on agility, balance, climbing and co-ordination, which enhances brain development and builds confidence. Every session is supervised by our amazing specially trained staff, getting the best out of each child. Up until 3 years, grown-ups participate as well so that parents, carers and even grandparents can spend time with little ones as they develop.
The journey begins for babies from 6 months old who can sit up unaided, and goes up to 5 years. The will be 4 classes, first will start at 9:30 with the last being at 12:30
Further contact details can be found below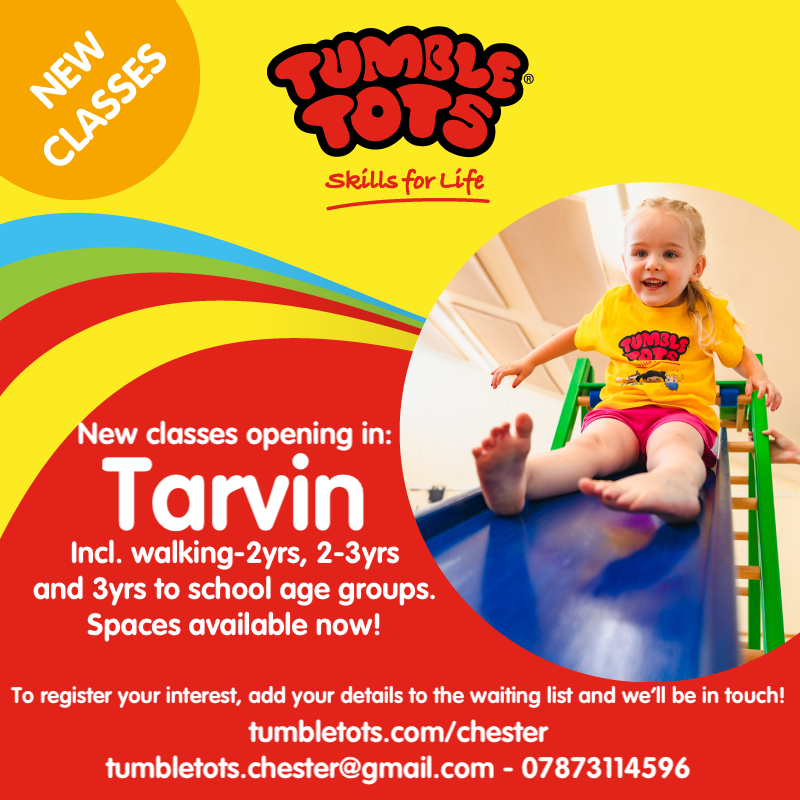 There's a handy quick-link which goes direct to our current schedule with booking links etc here: https://tumbletotschester.class4kids.co.uk/
You can also visit us on Facebook: https://www.facebook.com/tumbletotschester