2 performances – A cleaner with an extraordinary story to tell, Mavis is on a journey . . . . . .

 2 performances – Friday 4th December – 14:00 & 16:00
Only £6 – ON SALE NOW from Tarvin PO or HERE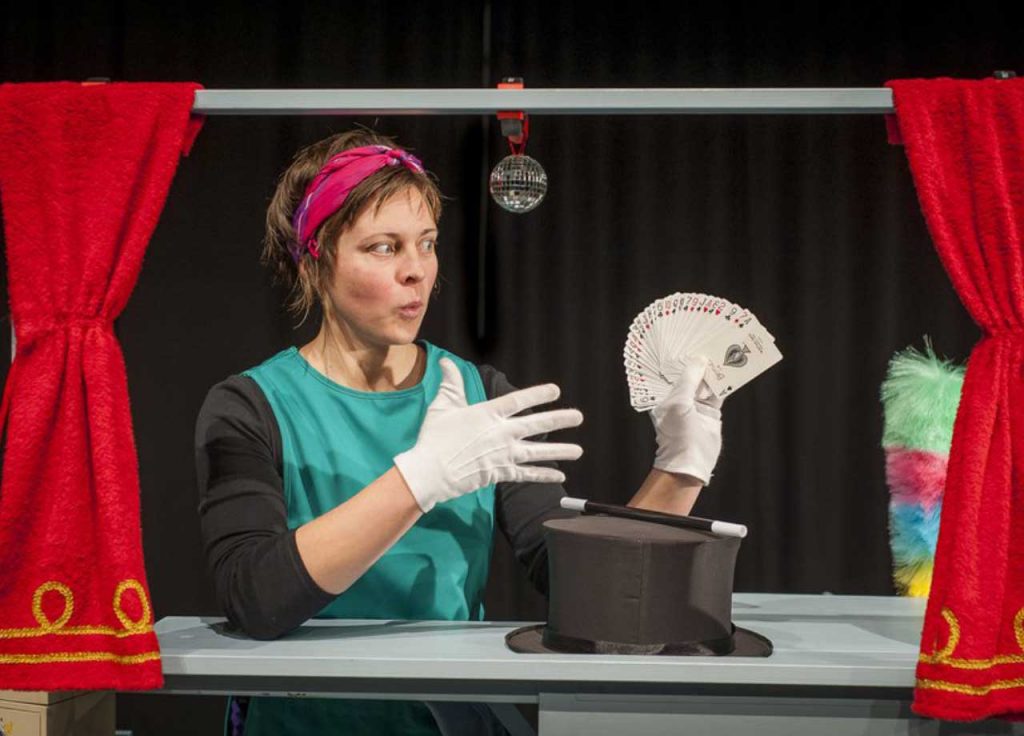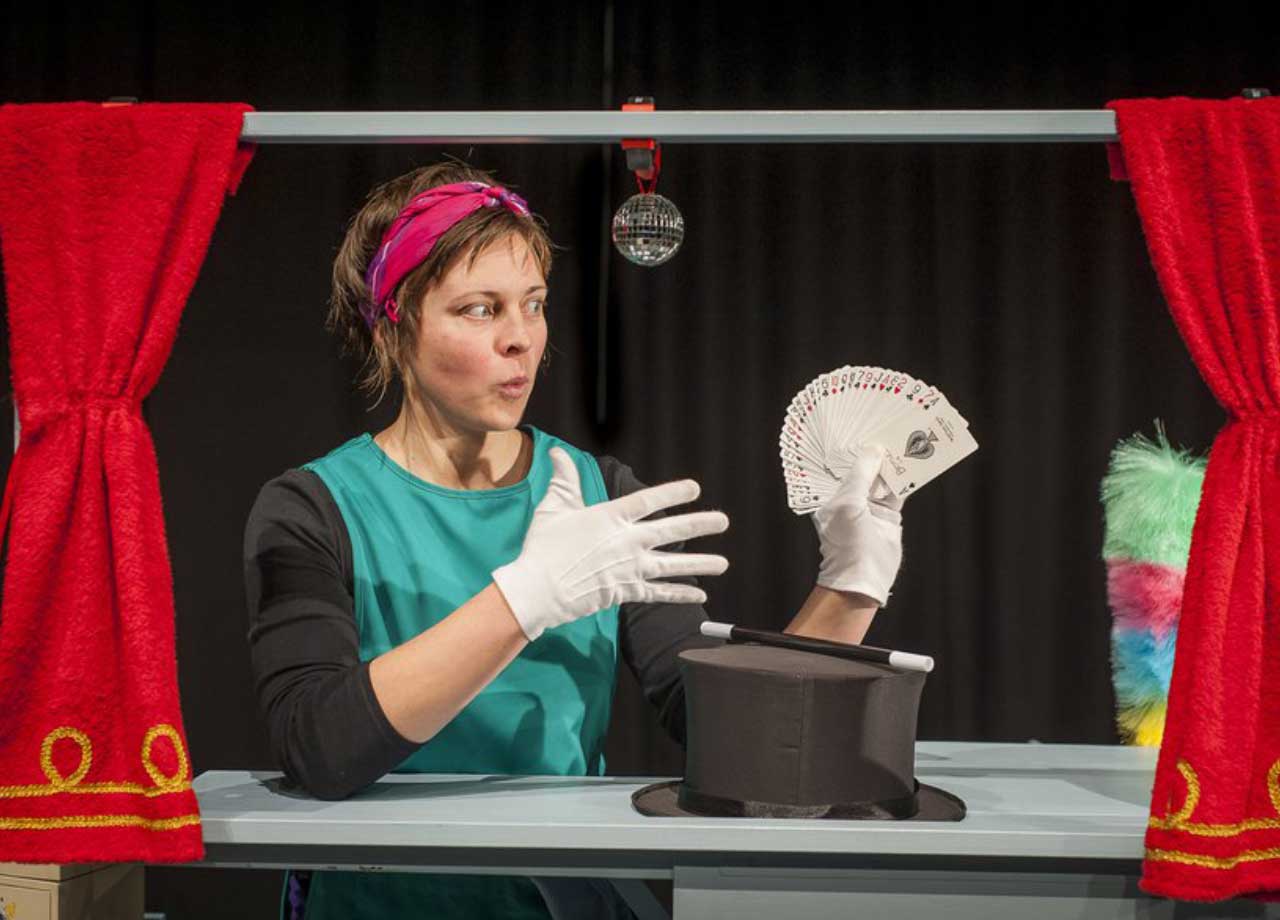 Our usual pantomime company were unable to provide a pantomime again this year so we have something slightly different and wonderful to get Christmas under way. We are able to offer 2 performances for you to chose from this year, the second of which finishes in time for you to make your way to the return of the wonderful Christmas Fayre in the village.
Mavis is on a journey north to see nature's biggest light show with her own eyes. With a cleaning trolley full of secrets and surprises, and a little help from Spike the hedgehog, Mavis moves ever closer to making her dream come true.
Featuring a heart-warming mix of illusion, animation and captivating performance, this life-affirming production inspires us all to be brave, dust away doubts and reach for the stars!
For ages 4+ and anyone who has ever had a dream.
"Enchanting…a treasure trove of delights" The Stage
"A delightful family show" British Theatre Guide
"Mavis doesn't just sparkle, she dazzles" Fest Mag
"Charming… A gift that keeps on giving" The List